The Company
Loong Kee Dried Meat Sdn. Bhd. has been a name in the food manufacturing business for over 39 years. Famous for festive favourites such as dried meat (barbecued meat), meat floss, meat fluff, mooncakes as well as feel-good all-year- round treats such as cookies and pastries.
A best seller since 1976, our core products enjoys tremendous good response from patrons especially during festive occasions where these delicious delicacies make the perfect home-visiting gift. Patrons also find the rich and exquisite flavours of Loong Kee's products a great accompaniment to meals as well as a tasty snack to satisfy the palate.
An active participant of food fairs, food exhibitions and festive events, Loong Kee has successfully established a name to reckon with in the dried meat industry throughout the years. Today, the brand boasts 20 outlets nation-wide in Malaysia with well over 500 exhibit counters widely spread across the country to cater to consumer needs during festive seasons.
Our Vision
To be Asia's leading Food Company by providing quality product and services to the global market.
Our Mission
To be a leader in the retail and distribution of our core products. As a progressive organization Loong Kee Dried Meat Sdn. Bhd. has constantly looked for opportunities to expand into new markets and continuously strive to improve and exceed customers' expectations.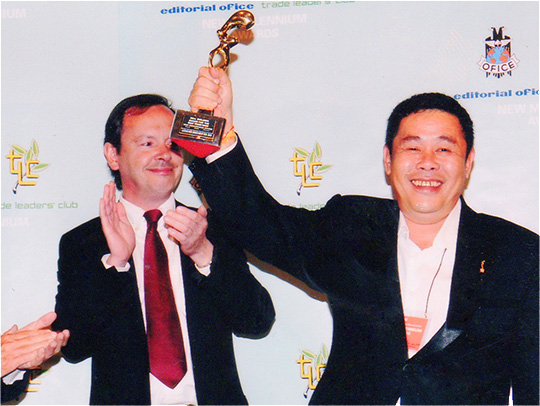 Loong Kee Dried Meat Sdn. Bhd. is well known among the Chinese community in Malaysia as a market leader in the dried meat industry. During festive seasons, Loong Kee is active in promoting Chinese celebratory moods by advertising in major newspapers, radio etc. The jingle of the company is well known and has been warmly embraced by customers and Malaysians alike (Loong Kee Dried Meat, Try It You'll Love It!).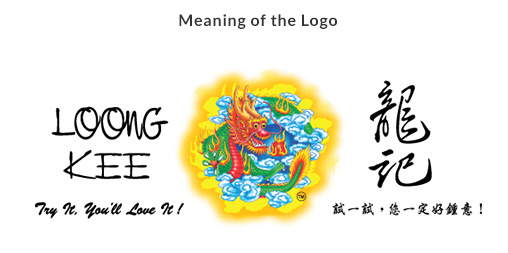 龍 Loong (Chinese Dragon)
Eastern Dragons are beautiful, friendly, and wise. They are the angels of the Orient. They are loved and worshipped. Temples and shrines have been built to honor them, for they control the rain, rivers, lakes, and seas. Dragons are referred to as the divine mythical creature that brings with them ultimate abundance, prosperity and good fortune. Chinese culture dragons are benevolent creatures that possess power, wisdom, and the ability to bring good luck
記 Kee
A word meaning remembrance and impression.
龍記 Loong Kee
With the ancient Chinese philosophy of the dragon, we Loong Kee thrive by producing good product quality and services. In all our establishments, our number one priority is warm service and the hope that our customers will have a pleasant experience during their visit with us. Thus leading to our company brand prospering within the community.